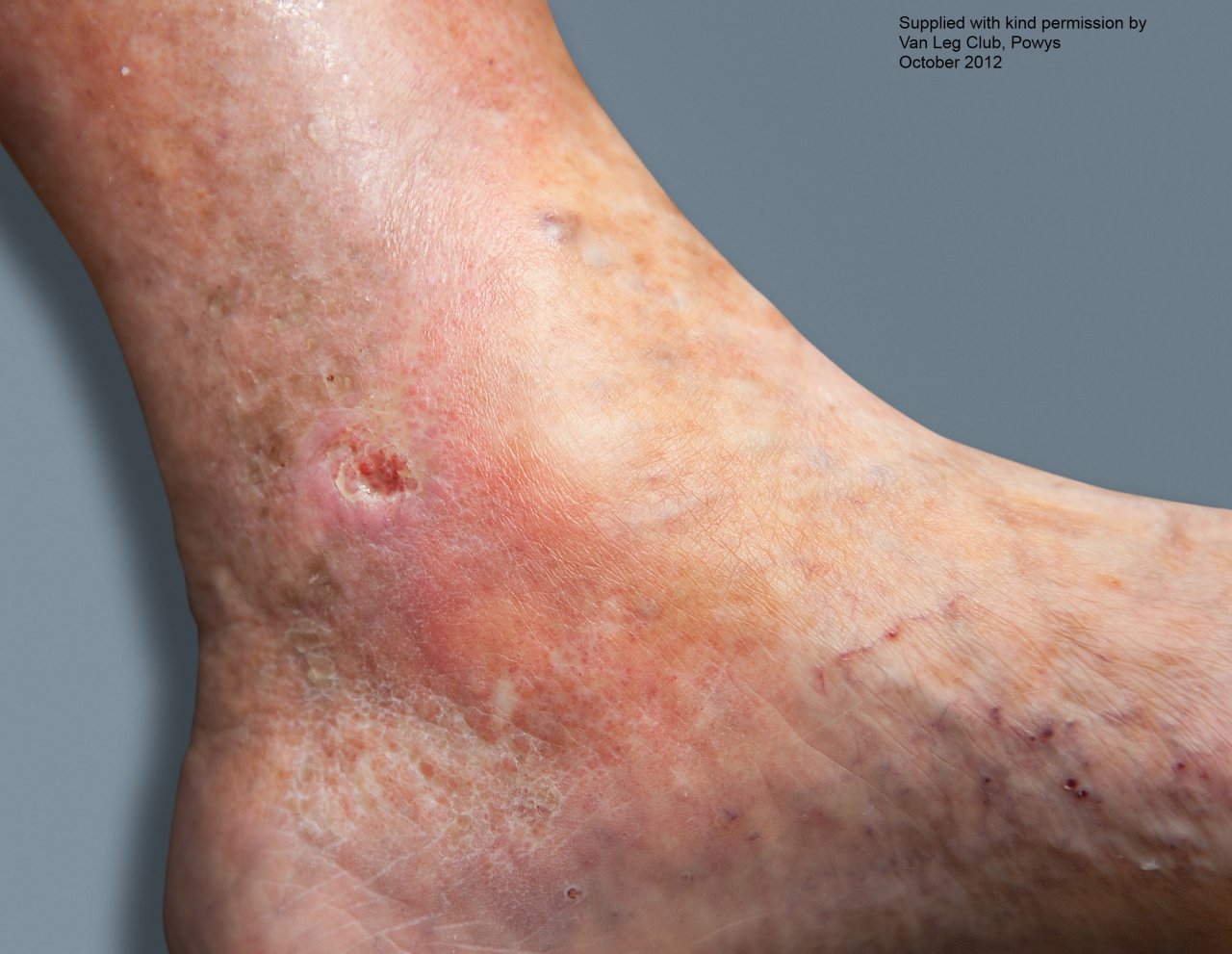 Causes
Poor circulation prevents wounds healing as quickly as they should. This can be the blood in your leg veins not returning to the heart efficiently, or arterial blood from your heart not reaching the wound as effectively, or a mixture of both. If you have diabetes or rheumatoid disease you may be at increased risk of a leg ulcer.
Advice
If you have a wound on your leg which is not healing after two weeks, see your nurse or GP immediately. The sooner you have a full assessment and the wound is treated the better.
Treatment
The most common sort of leg ulcer is a venous leg ulcer. This type responds very well to compression therapy, either in the form of bandages, leg ulcer hosiery kits or compression wrap systems which if appropriate will be prescribed by a health care professional. Once the ulcer has healed, the daily wearing of compression socks or tights makes the chance of it returning much less likely.