If a relative or someone you know has leg or feet problems, please ensure they visit a GP or healthcare professional to prevent their condition worsening.
If a family member has venous disease the likelihood of you also developing leg or foot problems is increased. Assess your own legs and feet regularly and consider wearing compression socks and tights*.
Do you currently care for a family member or friend who has issues with their legs or is diagnosed with venous disease?
Visit our essential advice section for support with applying and caring for compression socks and tights or find answers to common questions.
Helping with putting on compression therapy
If you have a friend or family member that you think you may be able to help apply compression therapy, take a look at the application videos, or speak to your GP, a nurse or pharmacist about how you can help.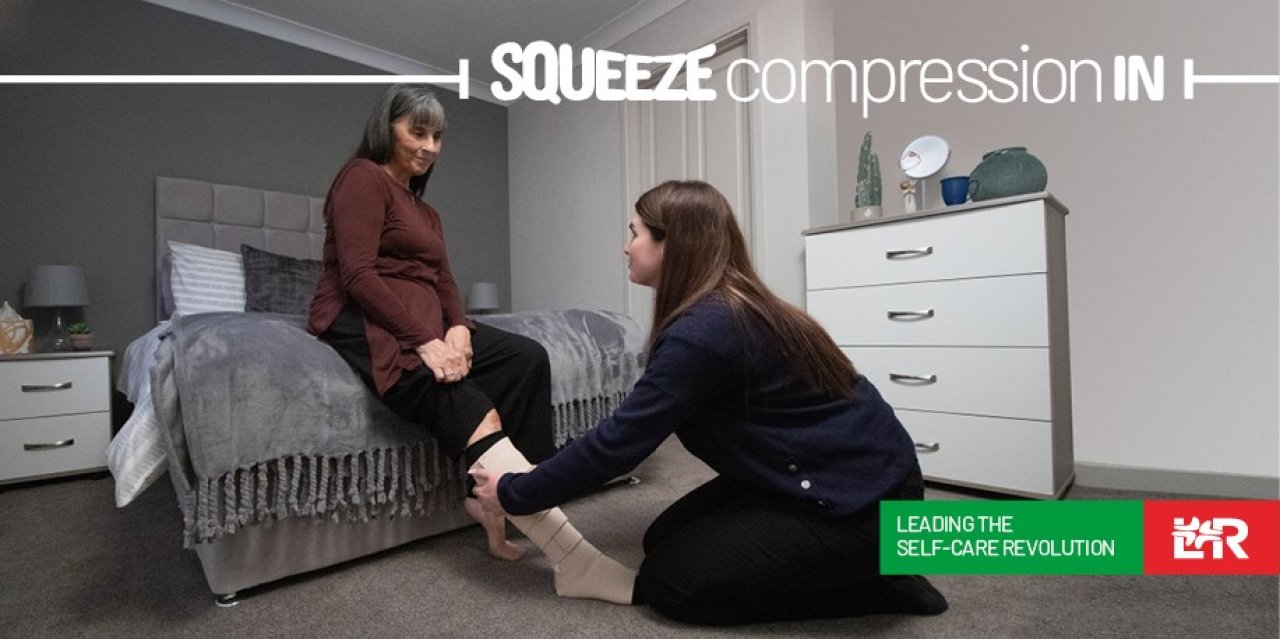 *If you're new to compression or have concerns about your legs or feet, please talk to your GP, nurse or pharmacist for further advice on whether compression might be suitable for you.